Governance
CIC is governed by The Crown Corporations Act, 1993. Its mandate is to:
Be the holding company for all subsidiary commercial Crown corporations and act for the interests of all Saskatchewan residents;
Make and administer investments authorized by the Act on behalf of the Government of Saskatchewan.
The CIC Board of Directors are Members of the Legislative Assembly appointed to the Board by Order in Council. The CIC Board is a Cabinet committee that acts as a liaison between Cabinet and Crown corporations. The Board's key responsibilities are to:
Set strategic direction for the Crown sector;
Govern the subsidiary Crown corporations by setting performance goals, approving capital, and monitoring performance; and
Govern CIC management by approving business plans and budgets, monitoring and evaluating corporate performance.
Accountability
The following chart demonstrates the accountability structure of Saskatchewan commercial Crown corporations to both the government and The Standing Committee on Crown and Central Agencies of the Legislature.  The chart also demonstrates the reporting structure for decision items and performance management, and identifies and describes the oversight responsibilities of:
The government (as shareholder and mandating body for Crown corporations)
The CIC Board (as representative of the shareholder confirming mandates and activities are consistent with the interest and intent of government.)
The Crown corporation's Board of Directors (as the stewardship/management body for the Crown's operations).
Financial and Public Accountability Structure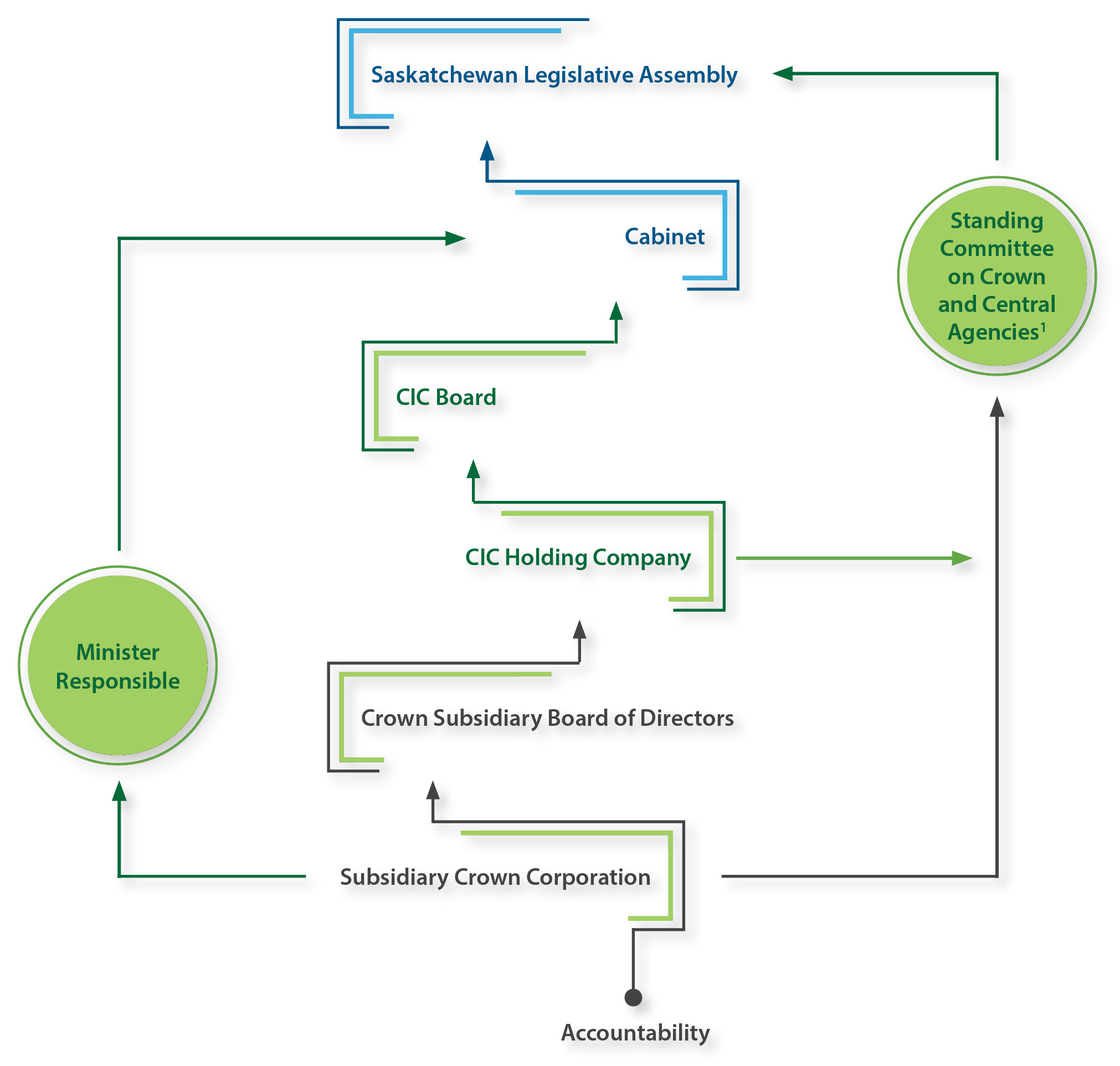 Photo credit: Adobe Stock